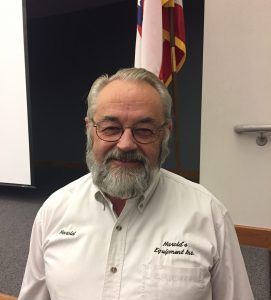 Harold Neuenschwander is serving the OFSWCD as First Vice President. Harold resides in Holmes County where he also serves as a Supervisor.
Harold owns, operates and manages Harold's Equipment which provides service and instillation of equipment related to feeding livestock and handling waste.
Harold enjoys working with Holmes SWCD and developing conservation practices. He believes we all need to give back to our world as well as our community.
Harold has a heart for leadership and in that works to challenge poeple to grow and develop themselves as well as investing in the lives of others.
We are thankful for Harold's faithful leadership and service not only to Holmes SWCD but to the OFSWCD as well.