Alison Foster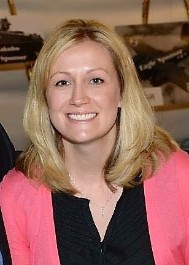 Meet Alison:
As Operations Coordinator my focus is on representing and supporting the OFSWCD board and the 88 SWCD's of Ohio.  This role allows me the opportunity to coordinate communications, outreach, advocacy and grant programs, follow legislative initiatives, as well as, plan state-wide events and conferences.
Prior to the OFSWCD, I served as a Legislative Aide in the Ohio House of Representatives.  There I had the opportunity to staff various committees where I worked on local government, economic development and environmental issues.  I was also responsible for legislative issues, press releases and communications as well as train new staff. I have had several other opportunities which include real estate and inside sales for a business.  I have also managed fundraising for political candidates, served as a substitute teacher, tutor and currently coach volleyball. I have a bachelors in Political Communications from Ohio University. 
I am thankful for the opportunity to work with the 88 Soil and Water Conservation Districts in Ohio who have a passion for making their communities and Ohio a better place!