Alison Foster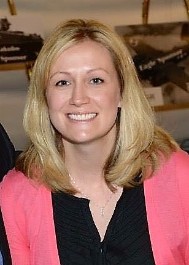 Meet Alison:
As Operations Coordinator my focus is on finances and providing support for the 88 SWCD's in Ohio.  Coordinating events and conferences, advocacy, fundraising and communications are some of my other priorities.  I also assist the CEO with administration of grant programs and outreach opportunities.
Prior to working with the OFSWCD, I served as a Legislative Aide in the Ohio House of Representatives. I am an Ohio University graduate with a Bachelors in Political Communications.
I am thankful for the opportunity to work with the 88 Soil and Water Conservation Districts in Ohio who have a passion for making their communities and Ohio a better place!