Alison Foster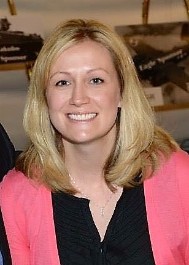 Meet Alison:
As Operations Coordinator my focus is on providing operational and administrative support to the OFSWCD board and  supporting and representing the 88 SWCD's of Ohio.  In doing so I have the opportunity to work on a myriad of components of our organization such as coordinating events and conferences, advocacy and communications.  My other priorities are working on financial and administrative tasks, as well as, assisting the CEO with administration of grant programs and outreach opportunities.
Prior to working for OFSWCD, I was a Legislative Aide in the Ohio House of Representatives.  I have a bachelors in Political Communications from Ohio University. 
I am thankful for the opportunity to work with the 88 Soil and Water Conservation Districts in Ohio who have a passion for making their communities and Ohio a better place!