Mindy Bankey, CEO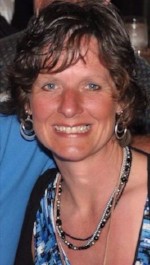 Meet Mindy Bankey:
Currently, I am serving as the CEO of the Ohio Federation of Soil and Water Conservation Districts (OFSWCD), a position which I have held for the past 8 years. In this role, I work to represent Ohio's 88 soil and water conservation districts through the administration of grant programs, develop policies and outreach opportunities, coordinate events, follow legislative issues, provide support and more.
Before serving the OFSWCD, I served as the Interim Executive Director for the Ohio Forestry Association. However, the bulk of my professional career involved the Ohio Department of Natural Resources. I served as the Legislative Liaison and the Environmental Review Coordinator. During this time, I coordinated the agency's legislative initiatives, policies, and environmental review process to ensure compliance with federal and state environmental regulatory procedures. I worked with various ODNR directors, staff and divisions to create or update policies and procedures on behalf of the department. I also represented the agency during hearings, meetings, and more to present testimony or to act on behalf of the department.
Before serving the ODNR, I served as the legislative assistant to State Legislator Doug White, who served in both the House of Representatives and the Ohio Senate. I handled legislative and budget issues, constituent casework, developed press releases and weekly columns and tracked issues of interest to both the member and his constituency.
During College, I served as a Congressional Intern for Congressman Bob McEwen in Washington, DC.
In 1993, I graduated from Cedarville College (now University) with a Bachelor of Science Degree with a major in Social Sciences.
I reside in Grove City, am married and have two daughters. I am also a coach for the Grove City Christian Cross Country, girls Basketball and track & field teams.
I love working for this organization because of the people. Each one I have worked with truly wants to leave the land and resources better for future generations. I really enjoy seeing "conservation come to life" through their daily actions.