Keeping Water Clean and Soils Healthy for 75 Years!
"Leading natural resources stewardship to enhance Ohio's quality of life."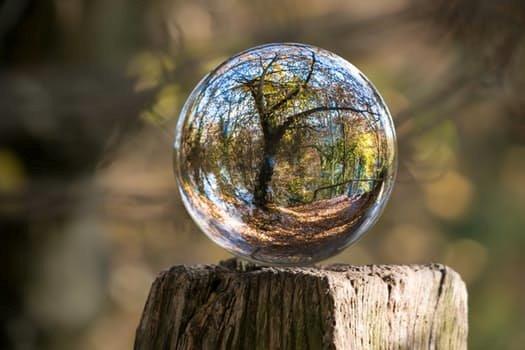 News & Events
From Dust to Diamonds: Commemorating 75 Years of Soil and Water Conservation
On Saturday, October 20, 2018, the Ohio Federation of Soil and Water Conservation Districts (OFSWCD) will officially celebrate the associations' 75th birthday, the "Diamond Jubilee!" Officially created in law in October of 1943, the OFSWCD has used this year to celebrate the "Year of Conservation" and the tremendous conservation accomplishments done by Ohio's 88 soil and water conservation districts!
Formed from supervisors representing Ohio's first county Soil and Water Conservation Districts (SWCDs) - Clark, Butler and Highland - for 75 years the OFSWCD has supported the work of Ohio's 88 SWCDs in an effort to provide locally-driven, voluntary focused solutions to natural resource concerns in rural, suburban and urban settings.
Today, the OFSWCD is led by 440 SWCD Supervisors from all 88 SWCDs. These supervisors lead nearly 500 employees who provide invaluable services to landowners, farmers, developers, educators, and many more within the counties they represent. The OFSWCD and SWCDs partner with local, state and federal partners to provide various programs and opportunities to the local constituency.
"I am humbled and honored to represent the OFSWCD," shared OFSWCD President Harold Neuenschwander, also a Holmes SWCD Supervisor. "I've experienced firsthand the conservation stewardship ethic that our districts demonstrate day-in and day-out in an effort to leave the land better for future generations. Taking care of our soil, our water and our resources is truly vital to living a good life. I am pleased we are doing things today that were envisioned 75 years ago -- and done with the same focus and vigor," concluded Neuenschwander.
Learn more about conservation efforts in Ohio by visiting the OFSWCD website at www.ofswcd.org or contact your county SWCD.
The Ohio Department of Agriculture recognized five families representing each region of the state as winners of the 2018 Conservation Farm Family Awards at the Farm Science Review in London.
Ag-Venture Self-Driving Tour with Wood SWCD
BOWLING GREEN, Ohio — Agriculture is a vital industry in Wood County. Fields of corn, soybeans and wheat are seen as we drive through the county or even in our own backyards, yet we know little of how the products are grown and what they are used for. Products found on the store shelves are made from local products from local farms.
On Sept. 15 from 10 a.m. to 5 p.m., the Wood Soil and Water Conservation District is partnering with county organizations and businesses to host a Wood County AG-Venture Self-Driving Farm Tour. Local agriculture industry leaders are opening their homes and businesses throughout Wood County to highlight Ohio's No. 1 industry — agriculture.
Visit the stops through-out the day at your own pace to sit in farm equipment, pet farm animals, talk to farmers and taste some farm food, then learn what agriculture is in Wood County.
The Ag-Venture stops include:
Vetter Family Farms, 19604 Mercer Rd., Bowling Green, OH 43402
Hirzel Canning, 411 Lemoyne Rd., Northwood, OH 43619
Luckey Farmers, 11330 Avenue Rd., Perrysburg, OH 43551
Moser Farms, 24062 Hull Prairie Rd., Perrysburg, OH 43551
Pioneer Seed, 15180 Henry Wood County Rd., Grand Rapids, OH 43522
Schooner Farmers, 14890 Otsego Pike, Weston, OH 43569
Black Swamp Ag, 12057 Mitchell Rd., Bowling Green, OH 43402
Follow Wood County Ag-Venture on Facebook to learn more about the Ag-Venture. Visit www.woodswcd.com/a-venture to find a printable map. Contact the Wood Soil and Water Conservation with questions at 419-354-5517.
April is Plug Planting Time!
OFSWCD Celebrates 75 Years!
The Ohio Federation of Soil and Water Conservation Districts' (OFSWCD) conducted the association's 75th Annual Conservation Partnership Conference, "From Dust to Diamonds," this past February. The event's attendance included over 600 conservation leaders representing the local, state and federal government, farmers, business owners and many more. The Annual Meeting is conducted yearly in downtown Columbus and is focused on conservation training, development, education and outreach.
During this year's meeting, the following SWCDs were recognized for celebrating 75 years: Butler, Clark, Columbiana, Coshocton, Guernsey, Highland, Monroe, Morrow, Noble, Tuscarawas, Clermont, Fairfield, Logan, Meigs and Miami. Rick Bryan, a former Lucas SWCD Supervisor and Tom Reininger, a former Hamilton SWCD Supervisor and OFSWCD Past President, were inducted into the OFSWCD Supervisors Hall of Fame. Noble SWCD's retiring Program Administrator Jim Mizik and Harrison SWCD received the President's Award for service and a number of individuals were recognized for their 20,30 and 40 years of service. The 75th Diamond Reception and Gala event on Tuesday evening brought many longtime current and past conservation partners together to celebrate successes throughout the 75 years including. Those who participated in this special celebration included: OFSWCD Hall of Fame Members, former OFSWCD Presidents and Auxiliary members, Division of Soil and Water Conservation Chiefs and staff, retired SWCD staff members, retired USDA-NRCS employees and members of the Ohio Legislature.
Each year, Farm Credit of Mid-America recognizes Ohio's Cooperator of the Year. This year's recipient was the Bishops' of Hocking County for donating property to Hocking SWCD to use for conservation education. Brenda Siepmann from Clermont county and Anita Barnhart from Medina counties were recognized as the Teachers of the Year. Cuyahoga SWCD was recognized with the District of the Year for Excellence in Education. The Ohio Association of Soil and Water Conservation District Employees' recognized Mike Sheeter of Jackson SWCD as the Supervisor of the Year and Susan Kuba of Delaware SWCD as Professional Employee of the Year. The USDA-NRCS recognized Earth Team Winners Sandusky, Gallia and Hocking counties for their excellent partnership efforts.
This year's event included special guest speaker, Ernie Shea of Solutions from the Land. He shared with the audience the importance of the past and present – but also highlighted conservation efforts happening to ensure a strong and healthy future. Various training workshops included topics such as water quality, soil health and cover crops, special program outreach, staff retention and so much more. In addition, Ohio's Envirothon program's silent auction produced additional financial support to the High School Environmental Competition, which begins next month and concludes with the State competition in June at Cedarville University.
The event was sponsored by over 30 different supporters and the meeting's annual Trade Show experienced a record number of exhibitors!
2017 OFSWCD Year in Review
Highland SWCD turned 75. Take a look at how Highland became the first soil and water conservation district in Ohio.
Bob Short of Williams County serves as the First Vice President for the Ohio Federation of Soil and Water Conservation Districts.
Harold Neuenschwander is serving the OFSWCD as First Vice President.