Join us as a volunteer for NCF Envirothon!
Be sure to check back regularly to get our latest news updates.
Click on the title to read full story!

The 2023 Ohio Envirothon was held at Defiance College on June 11-13.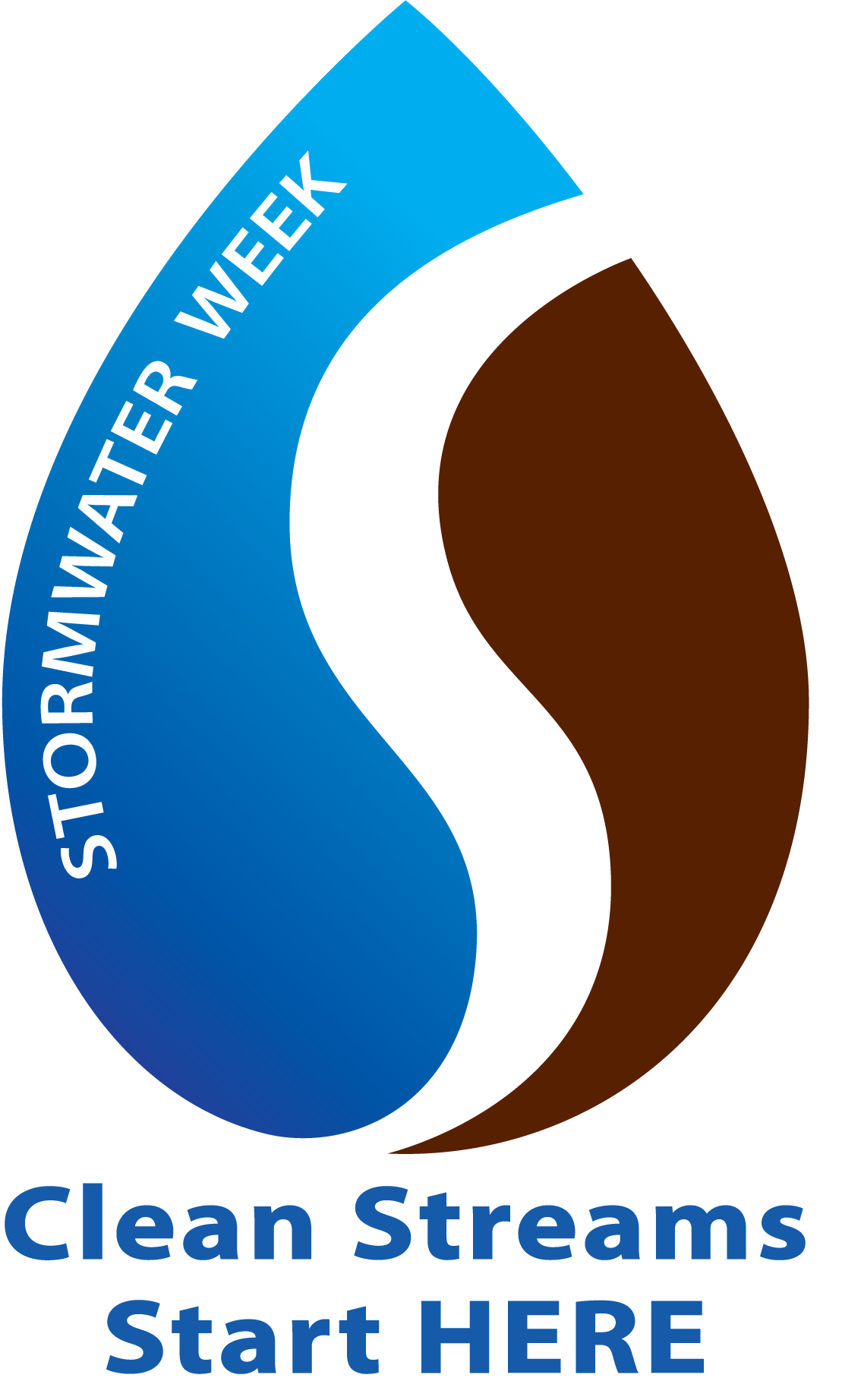 Communities across central Ohio are urging residents to "Be the Change for Clean Water" and take action during Stormwater Awareness Week, October 20-26, 2019.
Stormwater can push common household items such as trash, lawn fertilizer or paint into local waterways, threatening our environment and clean drinking water. During Stormwater Awareness Week Franklin Soil and Water Conservation District urges residents to take one or more of the following actions to help make sure that clean streams start right here in Franklin County:
-Pick up trash in your neighborhood or local park
- Plant native plants and trees
-Install a rain garden to collect stormwater runoff
-Mulch leaves on your grass to help soil conditions
-Clear debris from storm drains!
There is so much everyone can do for clean water in Franklin County. We would like all communities, news outlets, and volunteer groups to encourage each other during the week of October 20-26, 2019, to take a moment at home or at work, and get involved to make Franklin County and Central Ohio a great place to live and work!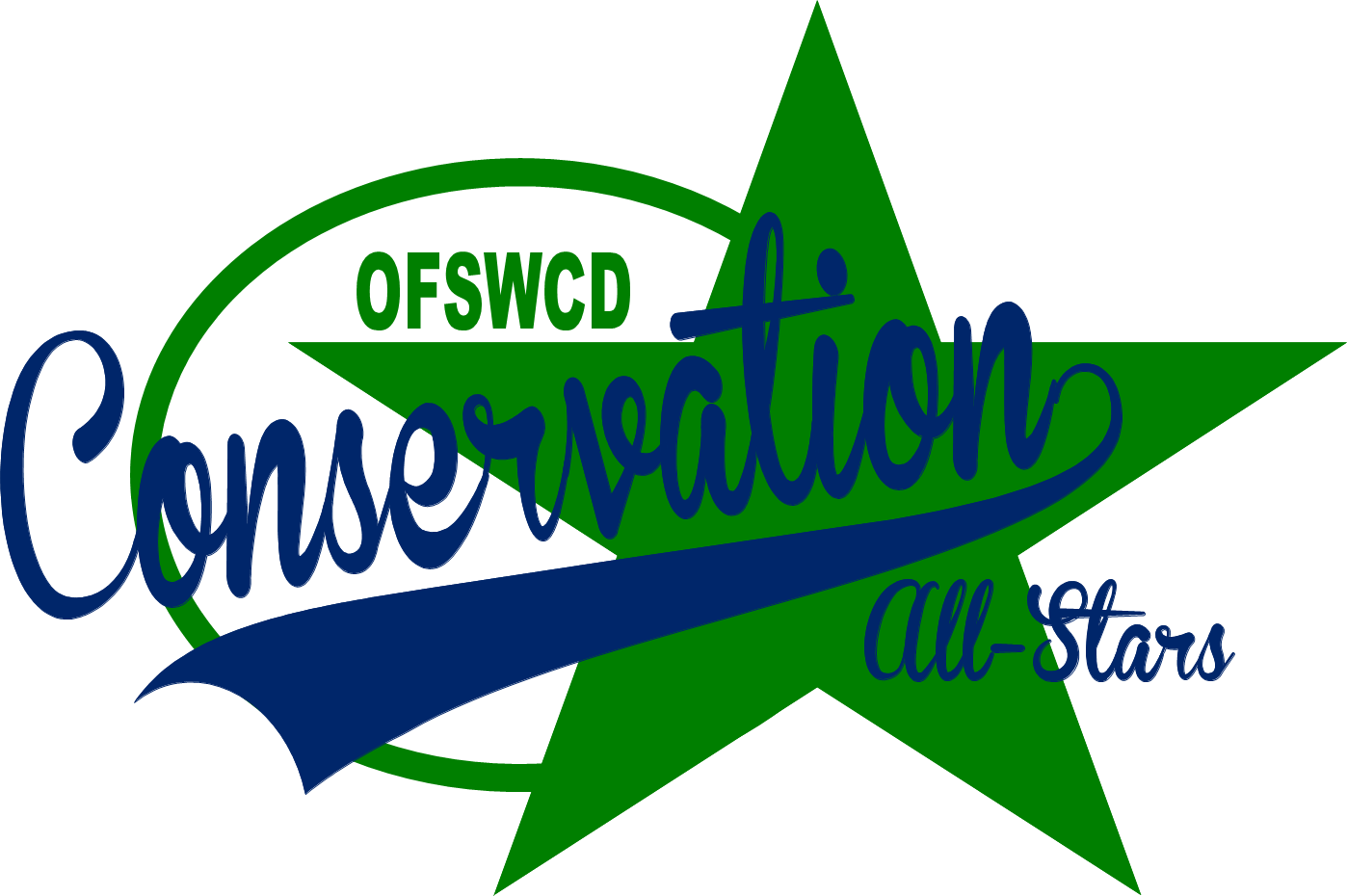 2019 Summer Supervisor School Recap
This past week, The Ohio Federation of Soil and Water Conservation Districts (OFSWCD) held their annual Summer Supervisor School in Cleveland, Ohio. Almost 300 attendees gathered to discuss conservation in both rural and urban settings. Attendees enjoyed workshops such as: The Past, Present, & Future of the Cuyahoga River and Working with Local Communities on Stormwater Management Programs, tours of Cleveland and the farms in the surrounding counties and a dinner cruise on the Cuyahoga River. The OFSWCD would like to thank all attendees as well as our sponsors for this year.
We hope to see you in Berlin, Ohio in 2020!
June 11, 2019
Reynoldsburg, OHIO -- The Ohio Federation of Soil and Water Conservation Districts wishes to thank Governor DeWine, the leadership and members of the Ohio Senate and House of Representatives for their continued support of conservation efforts through the budget.
It is important to the work of the local conservation districts that the 1:1 match between state and local dollars is fully restored. The local districts work with farmers and landowners on important agriculture conservation efforts and our urban districts support valuable stormwater work, all in an effort to improve water quality in our state.
"We sincerely appreciate the efforts of all involved to restore this funding to our local communities. These funds will not only allow us to address the challenges we face, but to proactively put solutions in our communities. For 75 years our local districts have worked to improve conservation efforts and we look forward to continuing that great legacy," said Bob Short, president of the Ohio Federation of Soil and Water Conservation Districts.
Further, the Federation is very appreciative of the work of Senator Bob Peterson and the Ohio Senate in some important technical changes made to the Ohio Revised Code. These changes allow many of our districts to continue their work with state agencies and other partners.
The Ohio Federation of Soil and Water Districts work in all 88 counties. The districts pride themselves on being "boots on the ground" to get essential conservation work accomplished. They are "locally-led," meaning districts serve to address conservation, agriculture, natural resource and environmentally-based issues in their communities.
-30-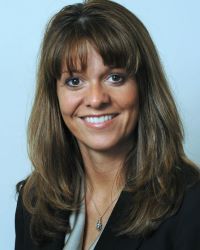 Janelle Mead takes new role as OFSWCD, CEO
The Ohio Federation of Soil and Water Conservation Districts (OFSWCD) is pleased to announce Janelle Teeters Mead has assumed the role of Chief Executive Officer.
"Janelle has a wealth of experience which will help lead our organization in this next chapter. We are excited to have her in this position," said Bob Short, President.
Growing up on her family's row-crop farm in Fayette County, Mead has always been interested in agriculture Most recently, Mead served as the deputy director of the Ohio Department of Agriculture. Her responsibilities included overseeing the department's animal health, communications, legislative, and marketing efforts, and shaping department policy. Mead has also worked for the Ohio Farm Bureau Federation, The Ohio State Alumni Association and Mycogen Seeds. She is a graduate of The Ohio State University where she earned a degree in agricultural communications. She and her family live in Fayette County.
"I am excited to work with our conservation partners throughout the state during this very important time. We have many opportunities to do great things in our communities and for the industries we care so much about. I am excited to be here and continue the great work of the Federation."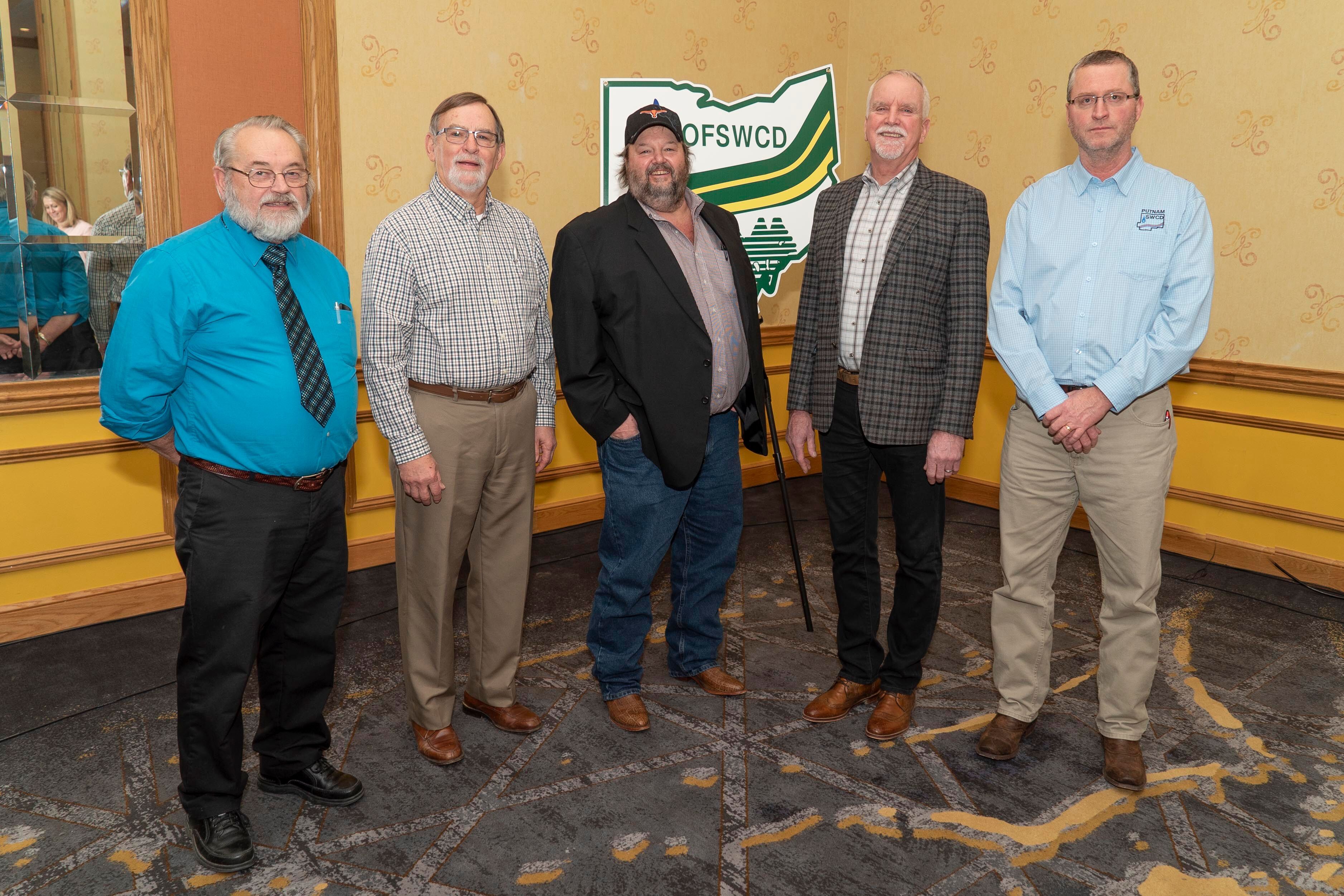 The Ohio Federation of Soil and Water Conservation Districts (OFSWCD) is pleased to announce the officer slate for 2019-20 as confirmed by the OFSWCD Board and Delegates. During the Annual Conservation Partnership Meeting, "Conservation Crusade: Inspiring Stewards for the Future," held in Columbus, Bob Short, a Williams Soil and Water Conservation District (SWCD) Supervisor, assumes the role of the President. Matt Peart, a Wayne SWCD Supervisor, assumes the role of 1st Vice President. Jeff Duling, a Putnam SWCD Supervisor, assumes the role of 2nd Vice President. Dave Anspach, a Clermont SWCD Supervisor, assumes the Secretary-Treasurer role. And, Harold Neuenschwander, a Holmes SWCD Supervisor, who completed his two-year role as President will now assume the Past President role. This meeting brought together over 500 conservation leaders throughout the state, including Supervisors and staff from Ohio's 88 county SWCDs, agency and staff from the Ohio Department of Agriculture, USDA Natural Resources Conservation Service, Ohio Department of Natural Resources, Ohio EPA, The Ohio State University, commodity and environmental groups, and many more.
"I am extremely honored and excited to assume the role of President for this organization and to work so closely with these fine gentlemen," said Short. "We have many resources challenges facing us and I am confident that our leadership will step up to address these issues head on and seek to strengthen our programming to help land owners, businesses and so many more improve water quality and positively impact our land," concluded Short.
The OFSWCD is a non-profit organization providing support and assistance to Ohio's 88 county Soil and Water Conservation Districts. County SWCDs provide a variety of conservation related assistance and programs to landowners and user's of Ohio's working lands -- working hard to keep soils productive and waters clean throughout the state of Ohio.
Advanced Drainage Systems Marks More Than 50 Years Protecting Soil and Water
Since its founding more than 50 years ago, Advanced Drainage Systems (ADS) has been an industry leader in water management solutions and environmental sustainability.
ADS was the first to recognize, in 1966, that corrugated high density polyethylene pipe was a better solution than standard clay and steel drainage pipe. It didn't take long for agricultural, commercial and industrial markets to agree.
Today, more than 8.5 billion feet of ADS pipe are in service around the world. You can see its products everywhere – from farms and major construction sites with drainage requirements, to residential neighborhoods.
Sustainability: a natural fit
Based in Hilliard, ADS maintains a significant Ohio presence, operating four manufacturing plants and a large recycling facility here. Engaged in the full value stream of sustainability in Ohio, ADS last year received a $200,000 Ohio Environmental Protection Agency grant to increase the volume of drainage pipe made with recycled plastic. ADS matched that amount with $368,308 of its own money.
"Environmental sustainability is a natural fit with our business model," said Dan Figola, Director of Sustainability Development. "That's because, when you think about it, ADS is an environmental company."
ADS protects the world's precious natural resources as a global provider of water management solutions. In serving farmers, construction firms, schools and homeowners to manage water responsibly and safely, ADS employs environmentally-friendly raw materials and sustainability practices.
"We design products to manage and protect water, our most precious resource," Figola said. "And our manufacturing processes are designed to reuse waste that otherwise might spoil our land, water and air."
For example, ADS takes discarded plastic that may have been intended for short-term use and turns it into new products. As a result, farmland is more productive, cities more livable and the world a greener place to live.
A recycling powerhouse
ADS's expertise in materials science has made the company a national leader in the use of recycled thermoplastics. With more than 30 patents issued since 2007, ADS continues to develop highly engineered products using environmentally friendly materials.
Today, Green Line Polymers, ADS's wholly-owned recycling business, processes reusable high-density polyethylene (HDPE) materials at eight facilities across North America.
"This investment made a huge impact on our sustainability initiatives," said Scott Barbour, President and CEO.
This focus on recycling has made ADS the largest consumer of recycled HDPE in the United States and one of the nation's largest recycling companies. In fact, it recycles five times more plastic waste than it generates, keeping more than 400 million pounds of plastic out of landfills each year.
"We're proud of the environmental progress we have made and are focused on advancing our recycling and sustainability efforts every year," Barbour said. "Our commitment to safe and sustainable business practices is at the core of who we are and what we do. We'll continue to work hard for the good of our communities, our nation and our world."
Jon Petz Featured Keynote Speaker!
The Ohio Federation of Soil and Water Conservation Districts is pleased to announce Business Motivational Speaker and Peak-Performance and Engagement Expert, Jon Petz, will be the featured keynote speaker for the Annual Partnership Meeting, "Conservation Crusade: Inspiring Stewards for the Future," to be held February 24-26, 2019 at the Renaissance Hotel in downtown Columbus, Ohio.
As a keynote speaker Jon Petz, CSP brings the perfect trifecta of education, inspiration along with hysterical entertainment. He has hosted and performed at over 1,200 events for clients including FFA, Society of Human Resources Management, Associations (across many industries), General Electric, and Marriott, to name a few as well as appeared on NBC, CBS, FOX and ESPN. He's also an accomplished author of three books and has been featured by The USA Today, Wall Street Journal, CNBC, ABC News, Success Magazine and many other media outlets. American Business Journals named him a top 40 business professionals under the age of 40.
Jon Petz is the founder of Bore No More™, an idea lab for increasing personal and employee engagement. Drawing on his diverse experience as a corporate executive, business magician and professional Speaker, his pertinent content is delivered masterfully with the engagement and relevance that is uniquely and unequivocally the Jon Petz Experience.
Ohio's 88 Soil and Water Conservation Districts (SWCDs) have been working for 76 years to provide locally-driven solutions to natural resource concerns at both the rural and urban settings. The Ohio Federation of Soil and Water Conservation Districts (OFSWCD) support the work of the SWCD's in various capacities through legislative advocacy, public outreach, grant support, training, and development programs to better enable SWCD's to serve their communities. We are proud to work hand-and-hand with our Districts, as well as represent and support the important work they do throughout Ohio. The Annual Partnership Meeting is a forum and environment that is conducive for the enhancement of and networking opportunities for the continuation of their mission.
For more information on Business Motivational and Peak Performance Speaker Jon Petz, see: www.jonpetz.com. To learn more about this event, please visit: https://ofswcd.org/news-events/event-calendar.html
Conservation Crusade: Inspiring Stewards For The Future
Conservationists from Ohio's 88 county Soil and Water Conservation Districts, along with Ohio's watershed organizations, local, state and federal agency counterparts -- technical staff and other key partners -- will converge in the state's capital city and the Columbus Renaissance Hotel for the 76th Annual Conservation Partnership of the Ohio Federation of Soil and Water Conservation Districts (OFSWCD) on February 24-26, 2019. Special guests, legislators, agency and business leaders and more will be joining the movement as we come together to celebrate, inspire and prepare conservation stewards for the future. Register now!
The Results Are In!! Hamilton County Four – Year Cover Crop Study (To View the entire study, click on the green story headline.)
The Hamilton County Soil & Water Conservation District Cover Crop Demonstration and Study Project was initiated in September 2014, funded by an Ohio Farm Bureau Grant. Initially, four of the County's largest farmers responded to an advertisement looking for volunteer participants. The responding farms were; Heyob Farms, Knollman Farms Inc., Joseph Hoerst Farms and Leonard Minges Farm. All farms are located in Crosby and Harrison Townships, in the Northwest section of Hamilton County, Ohio
The overall goals of the cover crop study were to illustrate to the farmers the benefits of using cover crops. Establishing four demonstration sites by some of the largest and most respected farmers in the County so that surrounding farmers could observe the results and hopefully replicate the use of cover crops.
Goal Attainment
1. Reducing erosion on fields after harvest through spring.
Aerial seeding proved to be an expensive and a risky way to spread the seed. Although weather is always a factor, the lack of seed/soil contact proved to be a larger barrier.
Direct seeding by drilling or disking was a far more successful method of planting.
The dense regrowth of the Cereal Rye in spring 2017 and 2018 definitely succeeded in this goal.
2. Retaining Nitrogen and other micronutrients in the soil for the following year's crop. A true sign of success would be to see the farmers Nitrogen inputs reduced in the spring.
Results – The results of Nitrogen values were mixed. 59% of the fields saw an overall increase in Nitrogen; 30% saw a decrease and 11% remained about the same.
3. Illustrate the increase in soil health with the addition of extra carbon from the spent cover crop.
Both the Heyobs, Minges and the Knollmans fields improved overall in soil health. Overall,
94% of the fields had an increase of Soil Health over the 4 year study. 2% had a decrease in Soil Health and 2% remained about the same. These Soil Health results mark the biggest success of this study.
4. Demonstrate the increased water holding capacity of soil by adding additional plant residue via cover crops.
The additional plant residue on the soil surface served as a mulch, increasing water holding capacity. This was especially beneficial on sandy soil. Repeated planting of cover crops increased this capacity. The Knollman's in particular felt this increased their overall yields. Results – Both the Heyobs and the Knollmans acknowledged the increase water holding capacity of the soil. Both farmers plan to plant an increased acreage of cover crops in fall 2018. The Knollmans harvested 5 acres of Cereal Rye to save the seeds for planting.
Acknowledgement of Support
In addition to Ohio Farm Bureau for supplying the grant for this project and Hamilton County farm Bureau for holding and distributing these funds, I want to thank the following individuals
and organization for assistance and support of this study.
Rick Haney, PhD, Soil Scientist, and his team at Grassland Soil and Water Research Laboratory, USDA- ARS, 808 East Blackland Rd., Temple, TX 76502. Dr. Haney and his staff performed the Solvita Method for soil fertility testing on all samples from our test fields.
John Williams, District Conservationist, Natural Resource Conservation Service (NRCS) and William Cook, Soil Scientist, (NRCS) were both instrumental in providing aerial photos and maps for this project.
All of the farmers who participated for their cooperation and time spent on this cover crop project.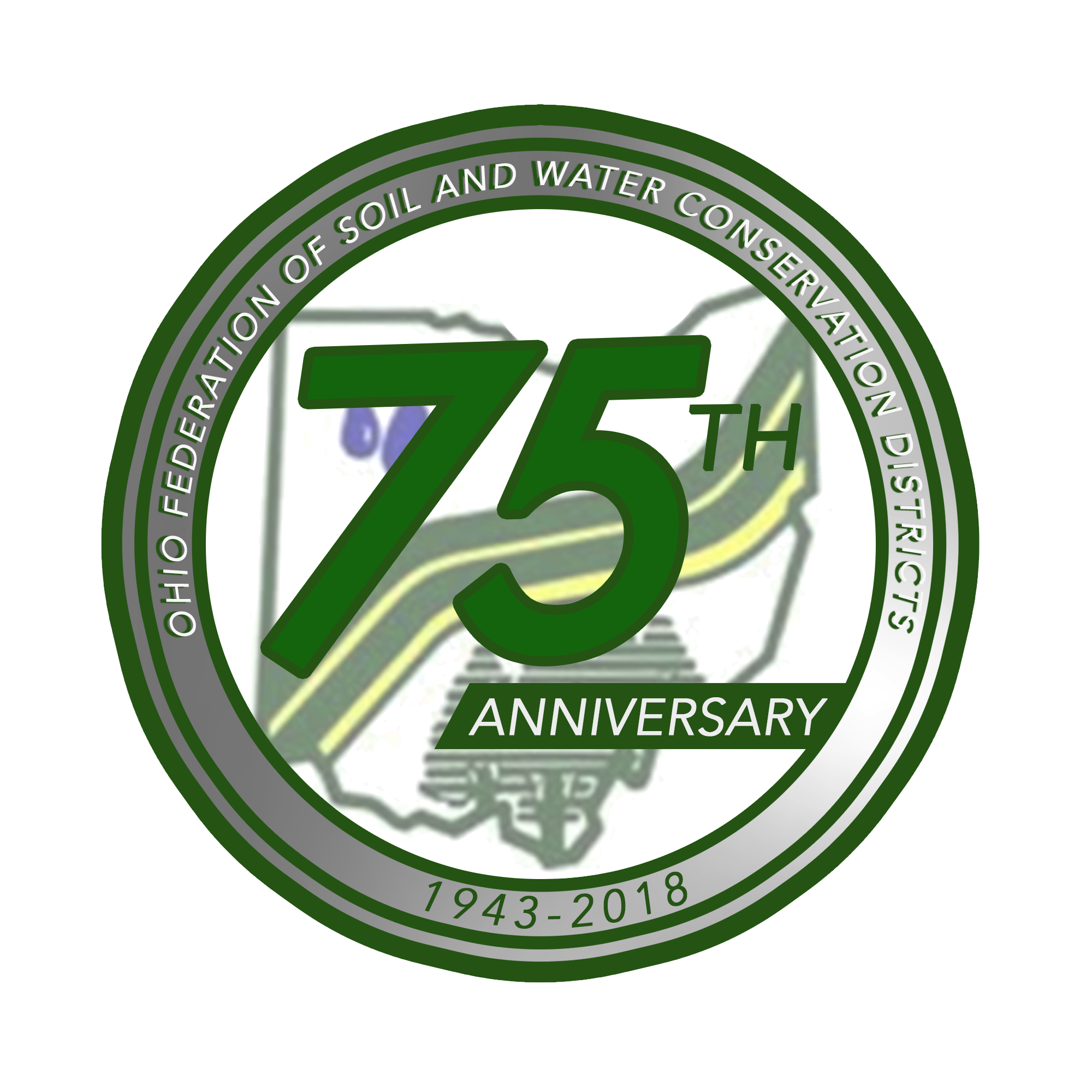 From Dust to Diamonds: Commemorating 75 Years of Soil and Water Conservation
On Saturday, October 20, 2018, the Ohio Federation of Soil and Water Conservation Districts (OFSWCD) will officially celebrate the associations' 75th birthday, the "Diamond Jubilee!" Officially created in law in October of 1943, the OFSWCD has used this year to celebrate the "Year of Conservation" and the tremendous conservation accomplishments done by Ohio's 88 soil and water conservation districts!
Formed from supervisors representing Ohio's first county Soil and Water Conservation Districts (SWCDs) - Clark, Butler and Highland - for 75 years the OFSWCD has supported the work of Ohio's 88 SWCDs in an effort to provide locally-driven, voluntary focused solutions to natural resource concerns in rural, suburban and urban settings.
Today, the OFSWCD is led by 440 SWCD Supervisors from all 88 SWCDs. These supervisors lead nearly 500 employees who provide invaluable services to landowners, farmers, developers, educators, and many more within the counties they represent. The OFSWCD and SWCDs partner with local, state and federal partners to provide various programs and opportunities to the local constituency.
"I am humbled and honored to represent the OFSWCD," shared OFSWCD President Harold Neuenschwander, also a Holmes SWCD Supervisor. "I've experienced firsthand the conservation stewardship ethic that our districts demonstrate day-in and day-out in an effort to leave the land better for future generations. Taking care of our soil, our water and our resources is truly vital to living a good life. I am pleased we are doing things today that were envisioned 75 years ago -- and done with the same focus and vigor," concluded Neuenschwander.
Learn more about conservation efforts in Ohio by visiting the OFSWCD website at www.ofswcd.org or contact your county SWCD.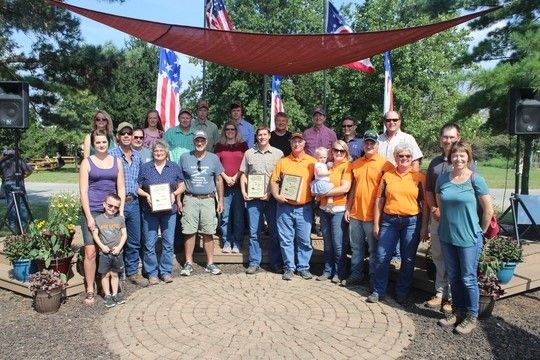 The Ohio Department of Agriculture recognized five families representing each region of the state as winners of the 2018 Conservation Farm Family Awards at the Farm Science Review in London.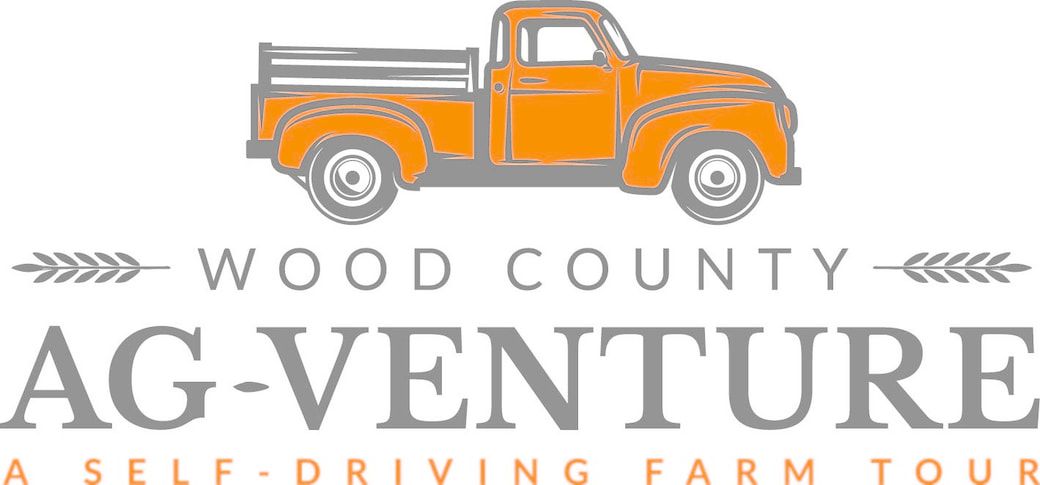 Ag-Venture Self-Driving Tour with Wood SWCD
BOWLING GREEN, Ohio — Agriculture is a vital industry in Wood County. Fields of corn, soybeans and wheat are seen as we drive through the county or even in our own backyards, yet we know little of how the products are grown and what they are used for. Products found on the store shelves are made from local products from local farms.
On Sept. 15 from 10 a.m. to 5 p.m., the Wood Soil and Water Conservation District is partnering with county organizations and businesses to host a Wood County AG-Venture Self-Driving Farm Tour. Local agriculture industry leaders are opening their homes and businesses throughout Wood County to highlight Ohio's No. 1 industry — agriculture.
Visit the stops through-out the day at your own pace to sit in farm equipment, pet farm animals, talk to farmers and taste some farm food, then learn what agriculture is in Wood County.
The Ag-Venture stops include:
Vetter Family Farms, 19604 Mercer Rd., Bowling Green, OH 43402
Hirzel Canning, 411 Lemoyne Rd., Northwood, OH 43619
Luckey Farmers, 11330 Avenue Rd., Perrysburg, OH 43551
Moser Farms, 24062 Hull Prairie Rd., Perrysburg, OH 43551
Pioneer Seed, 15180 Henry Wood County Rd., Grand Rapids, OH 43522
Schooner Farmers, 14890 Otsego Pike, Weston, OH 43569
Black Swamp Ag, 12057 Mitchell Rd., Bowling Green, OH 43402
Follow Wood County Ag-Venture on Facebook to learn more about the Ag-Venture. Visit www.woodswcd.com/a-venture to find a printable map. Contact the Wood Soil and Water Conservation with questions at 419-354-5517.
April is Plug Planting Time!